Lounge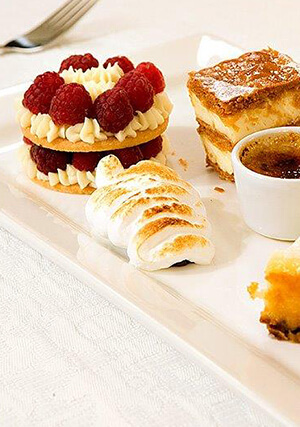 like no other private chef, studio erez stern offers unique lounge services. as our private room is the epitome of elegance yet cozy set as a real home, the perfect setting for both private events relaxation and ideally for business functions. inspired by the finest 5 star and boutique hotels, luxurious furniture and retro-chic chandeliers create a calm and exclusive environment for all of our customers, where you can enjoy intimate dining menus with elegantly designed private venue and full waiter service, providing you with a truly memorable fine – dining experience. accordingly, we organize Bar services or champagne cocktail parties as well as fine wines and afternoon tea.
at studio chef erez stern we accompany of course, with relevent music for our lounge....so come and be our guests

reserving an event at studio chef - erez stern means enjoying the highest standard of entertaining - even before you even try it. deciding for yourself how to spend your time. enjoying valuable moments of peace and quiet - and the privacy to do so - in the midst of a busy city as Tel Aviv. and starting every event with that "First Class" feeling.

that is why we ensure your arrival at our venue is as straightforward and pleasant as possible, thus in a dissonance feeling between the rough building and its surrounding compared to the designed and lavish interior yet always with a "homish" filling. as mentioned in our concierge we also provide our clientele with a valet parking service as well as private limousine if reserved in advance.

whether watching from our specious balcony toward the eastern horizon of Judean mountains, or siting in one of the cozy sofas throughout the Lounge in the studio, the clean lines, inviting warm colors and exclusive ambience of our studio facilities help to create valuable moments of peace and tranquility while entertained by our discreet professional staff.